Page 44 & The Soon End of Alpha Luna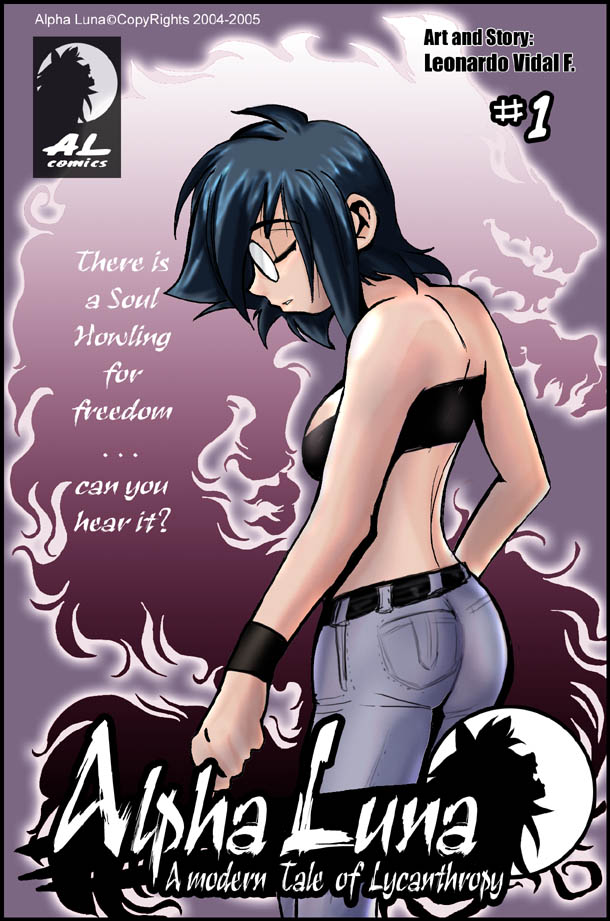 Back at the end of 2014 I started a dream, that I could create a comic that could reach people in love with werewolves as much as I loved them, as amazing creatures that could be more than horror icons but fierce heroes too. The story of a girl named Luna in a story of self discovery. It's been almost 15 years and after many and a few road bumps and hiatuses along the way I'm still working on it as much as I can.
But the time has come to look forward to her farewell. But before you send flying your table out of the window, let me tell you Alpha Luna is not ending today but soon, as we reach chapter's 5 ending. Which means, about two months of drawing works from today. Time which will add at least 8 pages or more depending on the layouts I'm working atm. That means pages will be posted more regularly from now on and the Alpha Luna Chronicles being posted at my Patreon will still happen, in fact they may last longer than Alpha Luna main story line.
So then, Why is Alpha Luna ending? Well to start, it's been a long time. Through the years It was always an uphill road as I never took AL to another level of production, it was and it always been a solo endeavor and many times through the years I took time out as I grew up as an artist and as a creator. But I couldn't focus or learning other things as each AL page took me about 12 hours of continuos work to make. I did many sacrifices of my life time for it, but my art and narrative was never as good and neither consistent to reach an audience big enough to go to another level. It drained me over time and the hiatuses repeated itself over and over digging a bigger hole scaring old readers away and making my goals just a wishful thinking.
The good side of these hiatuses is that I managed to recover energies and gain inspiration for what was to come, write down the script, get new ideas and get excited for the future but at the same time my slow pace drained the patience of most readers away, and I can't keep doing that.
And that passion I had at the beginning is not with me anymore, I feel like Bilbo after the ring has passed to Frodo, and I can't keep forcing to draw what is not there. I loved the characters, I loved that they connected with so many readers like you who loved Luna, Collie and Fang. I loved the response and I loved the community that we created over time.
But this is an anticipated farewell. I took this month out to think all these things, to rewrite a bit of the last pages of AL which won't and can't bring a closed ending to the story. A few things will inevitably just end up hanging, like a series that was cancelled before another season.
But at least some sense of closing will be there, a sense of achievement I hope to convey through the last pages where Luna will be happy for who she is now and what may lie in the horizon on a full moon.
But remember I'm NOT leaving right now, I have at least 2 months of Alpha Luna works still to do. I'll be publishing in my country (Chile) the 3rd and last book (next June) that will "end" the series and that means a new cover work to make.
So I hope you still stay around for the months to come. The new AL Chronicles comics at the store and Patreon are amazing and I can't be more happy of what the artists have made. I'm uploading 4 new pages of those each month to Patreon.
My work with AL will end, but I'll keep drawing for my own from time to time and taking commissions here and there. But this a chapter in my life that was due to happen sooner or later and I think I can be glad that at least I'm doing it in my own terms.
Thanks to all of you who loved my work and followed me through the years. Thanks to you who did those amazing art-gift you send, even if I didn't reply all your emails, thanks from the bottom of my hearth, you made my life a bit happier.
All of this has has been an incredible journey for me and while I feel a sense of sorrow due this announcement I also feel grateful for the experience I gained working on it. I won't say good bye just yet, the last howl is on the horizon but for now I look forward to it with a content spirit.
Thanks to all of you, the true pack.
Leo